Cesar Franck
Choral No.1 in E
Arranged for Wind-Nonet by Arne Dich 2015
NB: We are rehearsing the arrangement, and maybe some wrong notes will be corrected later !!
Here is a version, where the main themes are marked with

and

to make the balance easier to obtain

SCORE - PDF

PARTS - PDF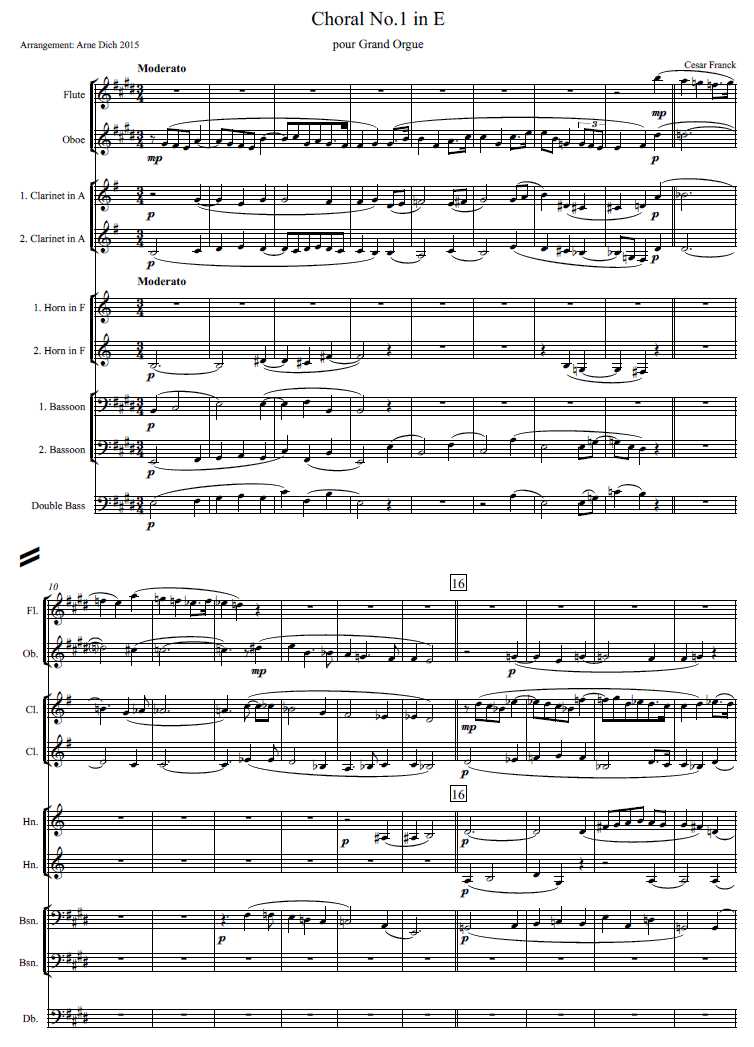 NB: Before Bar 170 are 48 bars omitted from Cesar Franck's original organ-score.